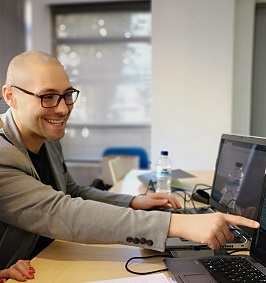 Arkadiusz Rogoziński.
Special educator, IT teacher, educator, social rehabilitation educator, occupational and community therapist – the order does not matter – what matters is the passion for teaching, transferring knowledge, arousing enthusiasm and motivating to action.
A graduate of the Silesian University of Technology, the University of Silesia, the Institute of Teacher Training "KNOWLEDGE" in Katowice. He perfected his knowledge at training seminars in Poland and abroad. She is characterized by a passion for technology and its use in the didactic and educational process.
You will meet him in computer science lessons, which he is passionate about no less than teaching it.
He lives and works (also as a teacher) in Gliwice. He spends his free time hiking, running, cooking and sport fishing.