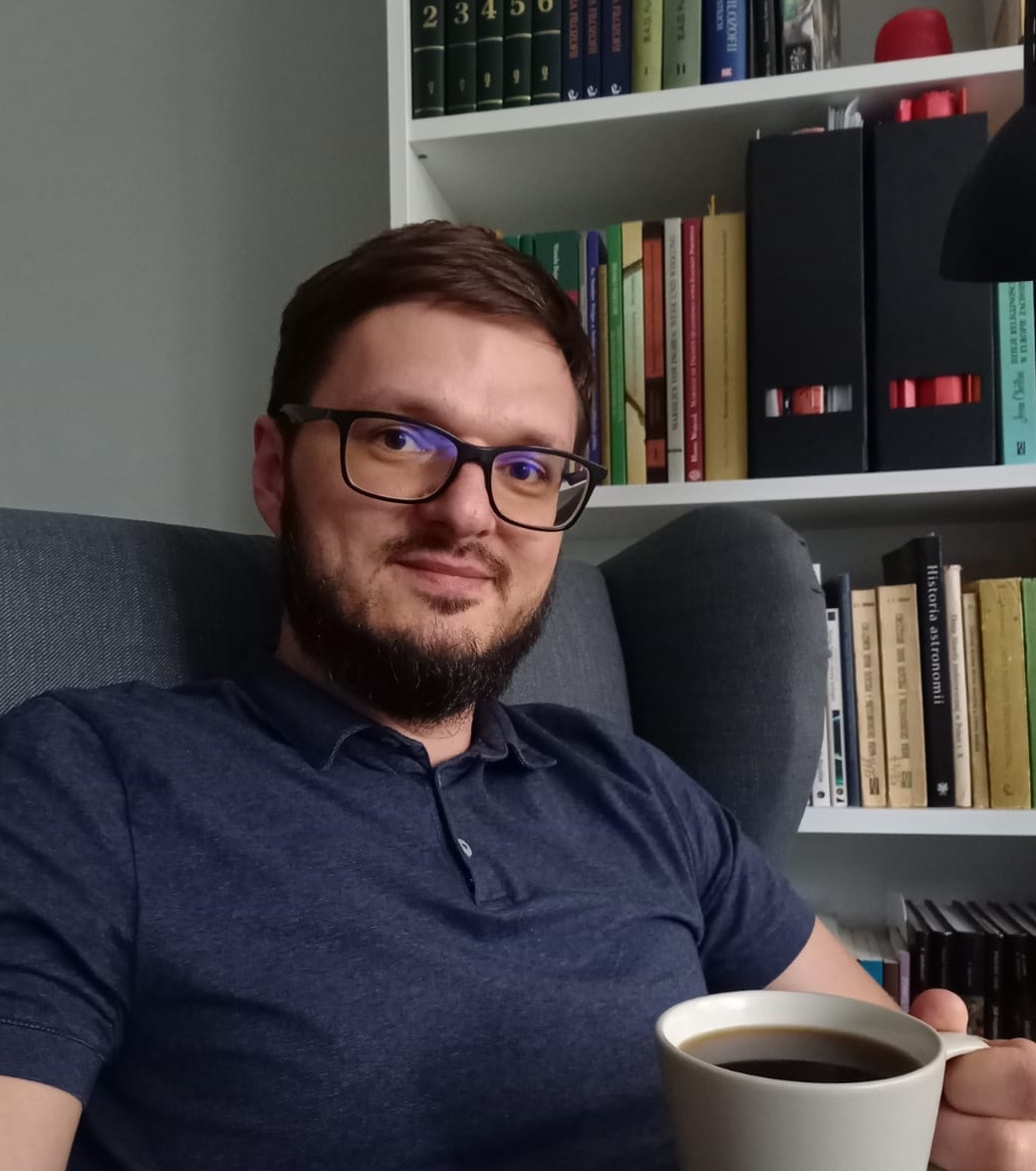 Paweł Superat.
I am Paweł, I am a  teacher of history and wos (citizenship education), I am also a head teacher at Middle School. My passions are philosophy and history, especially the Middle Ages. I like discussing and reading. Role-playing games are my hobby. I am a happy husband and a father of two daughters and two sons.
I have been in contact with Montessori for several years and I am very glad to be able to work according to this method. At the Polish Montessori Institute, I finished a subject course in history in grades 4-6, as well as a school course for lower el.
My alma mater is the University of Silesia, where I completed my MA in history and where now I am preparing my doctoral dissertation in philosophy. There I am also carrying out a research project within the founded by the National Science Center on medieval philosophy. I have experience teaching history, philosophy, logic and Latin.
I come from Tarnowskie Góry, where I graduated from the S. Staszica High School. I am writing about this because I remember high school and university very well. Then I became convinced that I want to be a teacher.
Oh, and I like Monty Python.