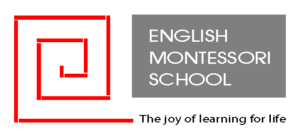 The aim of the admissions process is to find a good match between the child, their family and the facility. This involves both parents (or legal guardians) learning about the English Montessori School and the Montessori method, while the school is learning about the child and her family.
The admission process involves the following:
1. Attendance of both parents at an open house meeting – this involves a 30 minute presentation about the EMS, an introduction to the Montessori method and materials as well as a school tour.
2. 2×40 minute observation of a class at EMS by both parents – in the Preschool and in the School, followed up by a feedback meeting with the Director of Study.
3. Compulsory participation in Montessori parent workshop.
4. A trial period at school or preschool for the child (of one week to one month), during which both the parents and the teachers have an opportunity to see how the child responds to the Montessori environment and to immersion in the English language.
We aim to keep an equal balance of age groups and genders in our classes.  We also wish to maintain as high a proportion as possible of children who have been in a Montessori learning environment from the recommended age of three years.
For our international curriculum we aim to enroll children from international families, children who have previously attended English speaking or international schools in other countries and Polish children who are fluent in English.
Parents are asked to attend the open house meeting without their child.